Yeah, yeah everyone has done one about this topic and I suck. I got it OK?
This tip is about creating cool loading progress view and reveal animation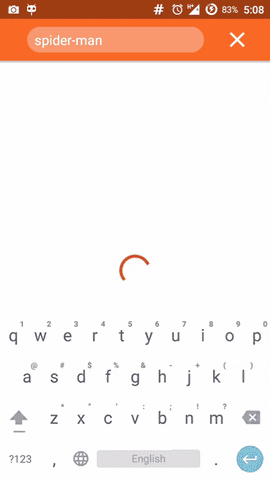 In this case we will create separate View class. Let's say LoadingView. This gonna be our layout XML for LoadingView:
Aaaaand we get this shit.
Ok let's continue… The animation itself is pretty simple to code.
Pretty simple yeah? Yeah?… With this code mentioned above you can also make the inverted reveal just by changing the radiuses, from start radius to end and vice versa.
Ok let's do some man coding. Not that pussy stuff.
First create LoadingView class and add some default constructors there.
Next add some simple methods to notify this view, that image has downloaded and should be revealed.
Ok we are almost done. The only thing left is how this is managed inside RecyclerView This is the item
This is how it's handled inside onBindViewHolder. In this case I'm using Picasso for image loading
Pretty much it. Thank you.